Flora at its Finest
Western Australia has one of the richest areas of wildflowers in the world. Boasting over 12,000 species, over 60% of which are not found anywhere else on earth and more are discovered each year. For six months of the year, Western Australia is blessed with blooms in all sizes and colours providing dazzling displays of natural beauty.
The region rarely sees rain and has some of the most barren soil in the world, however, over the years Western Australia's unique plant life has learnt to adapt. From carnivorous plants that catch their food as it passes by, to certain orchids that have evolved to make wasps think they are copulating, or using the trick of bright colours to attract birds or mammals such as the honey possum. Some species are so finely adapted that they only bloom in small areas, providing something new to look forward to each day.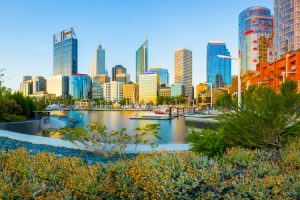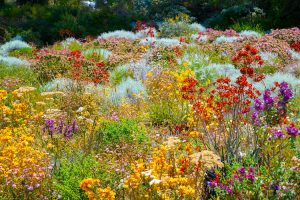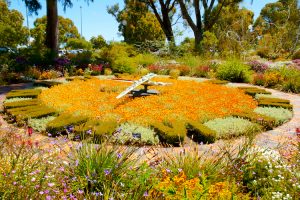 Spectacular scenes on the capital's doorstep
You don't have to travel far to find stunning displays of natural beauty in Western Australia, Perth's Kings Park and Botanic Gardens are right in the heart of the city. Spreading 400 hectares the park is one of the world's largest inner-city parks. Two-thirds of the park is protected as bushland and is home to over 3,000 species of the state's unique flora.
To help the production of the wildflowers, each year the gardens have a group of horticulturists and volunteers that work in the Kings Park Nursery. The planning of each year's wildflower season can start up to three years in advance with seed germination and the growth of plants, making every year new and exciting, as new plants bloom for the first time.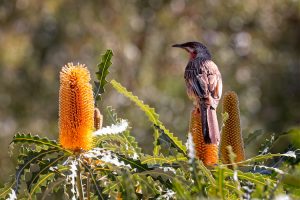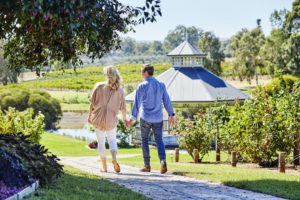 From Craggy islands to vineyards full of colour
When most people think of Rottnest Island, they think of the cute and photogenic Quokka, what many don't know is that along with the native quokka, the island has some of its own native flora. Rottnest Island was cut off from the mainland nearly 7,000 years ago exposing it to salt and wind, making the plants found on the island used to dealing with tough conditions. In spring, expect to see carpets of blue over the island as the Rottnest Island Daisy (Trachymene coerulea) appears, fun fact about this beauty is it is actually a member of the carrot family. Other highlights include the native Rottnest Island Pine and the Rottnest Island Tea Tree (Melaleuca).
On the opposite side of Perth is the Swan Valley, while most think of it for its delectable wines, between August and November it comes alive with spectacular wildflowers. As you drive along expect to see yellow Wattles, Hibbertia and the blue Leschenaultia. Earlier in the season you may also see delicate orchids, Hakeas, Grevilleas, rose coneflowers, cone bushes, trigger plants and Verticordia's. No matter what time you visit, there is sure to be a wide variety of wildflowers to be spotted.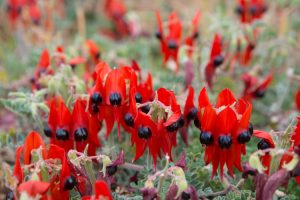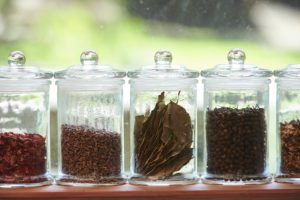 World-acclaimed biodiversity in Western Australia
The Margaret River is one of the most ecologically significant areas in the world, which is why the WWF has named it one of only 34 biodiversity hotspots in the world and one of only two in Australia. With over 2,500 species of flora and 150 native South West orchids, it makes the Margaret River region a spectacular place to explore. Special off the beaten track access will take you to secluded spots rich in wildlife, wildflowers and amazing vistas that are not normally accessible. Look out for tiny crimson myrtles, smoke bush, fiery mountain bells and count how many different varieties of orchids you can see that are not found anywhere else in the world.
These picturesque surroundings aren't just beautiful to look at, they can also be inspirational in ways you may not have thought of. The area inspired the Margaret River Distilling Co. to create Giniversity, reflecting the flavours of the local area. Using native botanicals to add a twist to the award-winning gins, they have created some unique flavours such as eucalypt, emu plum, lemon myrtle and even Margaret River hemp seed for Australia's first hemp gin.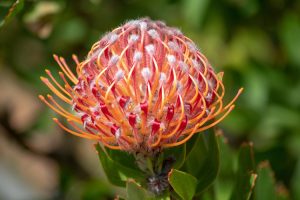 A journey of the senses not to be missed
Discover Western Australia's wildflower season with Bill Peach Journeys on a luxury short break not to be missed. Witness nature on display in full bloom with expert guides to help you along the way. Enjoy special moments and hands-on experiences such as catching your own lobster as part of a Rottnest Island cruise, delighting in a degustation lunch at Leeuwin Estate and an olive oil class at Vasse Virgin. All while relaxing each night in the very best accommodation.
You can find out more about our Wildflowers of Perth and Margaret River Luxury Short Break here
---