The growth of tourism in Tasmania
When Bill Peach Journeys started tours to Tasmania back in the late 80's it really was a quiet unassuming part of Australia. Jump forward to 2020 and Tasmania is all grown up. At Bill Peach we like to call it the MONA effect. In 2011 the contentious Museum of Old & New Art owned by David Walsh was opened in Hobart on the banks of the Derwent River and from that point on we saw an incredible change in tourism offerings within the Apple Isle. It also didn't just stop in Hobart, suddenly stunning accommodation was being built and improved throughout the state and Tasmanian food and wine became some of the best in the country. Today there are hundreds of suppliers to choose from and we have hand picked the very best ones for our trips to Tasmania.
A little bit about our Tasmanian suppliers
Travelling on our Southern Explorer Air Tour we visit the remote Bruny Island. Bruny Island Safaris is our local tour operator on the island. As with all of our destinations we like to use local guides on the ground who inspire our clients with their knowledge and enthusiasm.
Bruny Island Safaris is owned by Craig Parsey who spent his childhood living at many of Tasmania's Lightstations including The Cape Bruny Lighthouse and Maatsuyker Island Lighthouse. Craig has lived, worked and holidayed on Bruny Island for the past 40 years developing one of Tasmania's most authentic tour companies with a great team of local passionate employees. To find out more about our Southern Explorer Air Tour CLICK HERE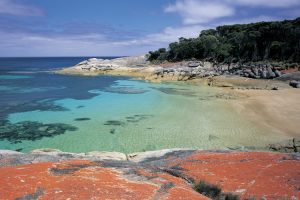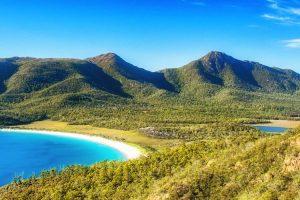 On our North West Tasmanian Sojourn we stay at the award-winning Tall Timbers – located at Smithton, the gateway to the attractions of the North West Coast, including the Tarkine Wilderness and the historic township of Stanley. Tall Timbers accommodation has a strong timber influence in keeping with the region in which it sits.
Over 95% of the materials used in the construction were local Tasmanian Timbers from the Circular Head region. Local Saw-Millers produced the Tasmanian Oak, while Britton Brothers and Grey's Timbers product milled the Blackwood, Sassafras, Myrtle and fine timber veneers.
Bill Peach Journeys understands the importance of selecting the right accommodation to complement each journey. Where suitable, this means the best available accommodation, hand-picked by our Journey Planners. The accommodation is chosen to ensure you receive the highest standard of service and comfort available in any destination. To find out more about our North West Tasmania Sojourn CLICK HERE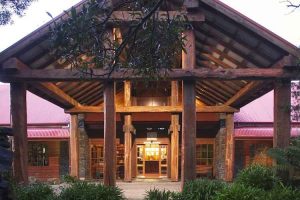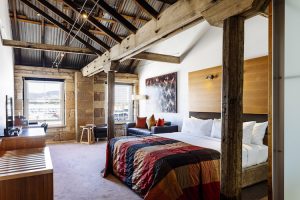 Fine food and wine is an essential part of all of our tours. All meals are included as well as local beers and wine with group dinners. On our Southern Explorer Air Tour we have an incredible day out with Wineglass Bay Cruises. As we anchor at the iconic Wine Glass Bay we absorb the true peace of this beautiful place as you taste some of Tasmania's finest produce. Sample freshly shucked Freycinet Marine Farm oysters, still dripping from the sea and served with a glass of fine Spring Vale sparkling wine and creamy Ashgrove Farm cheeses. Or on our Yuletide in Tasmania we visit the Pipers Brook Vineyard home to world-renowned wine and idyllic vine conditions and is Tasmania's largest family owned winemaker. Here we taste wines from Pipers Brook, Krelinger & Ninth Island along with a scrumptious tasting platter from local suppliers.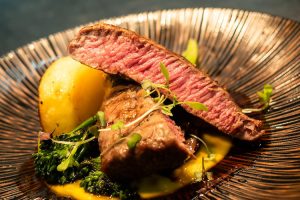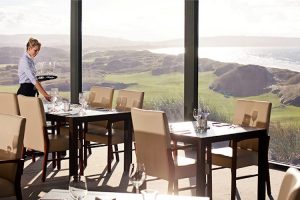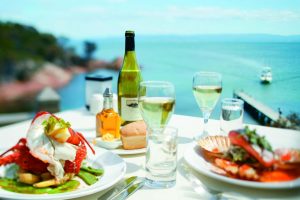 There are so many incredible food and wine experiences on our tours and we hope that this gives you a small taste of what our Tasmania tours have to offer.
Tasmanian Solo Trips
On our Southern Explorer Air Tour, Yuletide in Tasmania, North West Tasmanian Sojourn & Historical Tasmania there is no Single Supplement charged. This means you are guaranteed your own room and don't have to pay the Single Supplement. Bill Peach Journeys takes the worry out of travelling in Tasmania and lets you have the journey of a lifetime. As with any trip to Tasmania with Bill Peach Journeys things are made simple – there's no baggage handling to worry about, there's no tipping and there are no optional extra charges. You will enjoy the comforts of a private room and the camaraderie of travellers with a common outlook and sense of adventure. Bill Peach Journeys is always fully inclusive of all meals, touring, accommodation and a Journey Director to look after you every step of the way.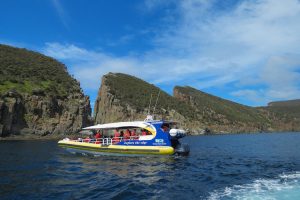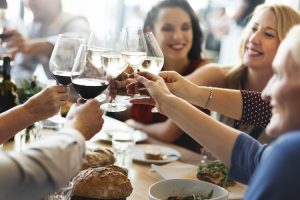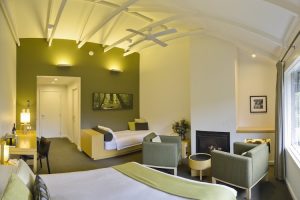 Discover Tasmania in 2021 with a name you can trust. Bill Peach Journeys will help you discover Tasmania in luxury & style.