For Bill Peach Journeys 70% of their loyal database return year on year.  For some, this is 2-4 tours a year. "This is an unheard-of figure in the tour industry and one that the company is very proud of" says General Manager Amanda Highfield.  She attributes this to a very high level of customer service from the moment clients call us to the incredible attention to detail whilst on tour.   Many of our staff have been with the company for over 10 years and know our clients so well – they become part of the Bill Peach family.
CEO Allison Portus recently interviewed some of our loyal travellers. 
Peter & Maurine Stephenson from Sydney have been travelling with Bill Peach Journeys for 27 years and they are a testament to the incredible customer loyalty that we have.
AP: Peter & Maurine how long have you been travelling with Bill Peach Journeys?    
P&MS: Our first journey was the Great Australian Aircruise in 1993.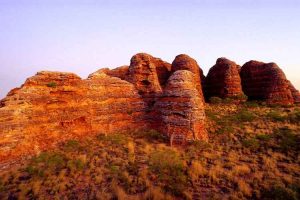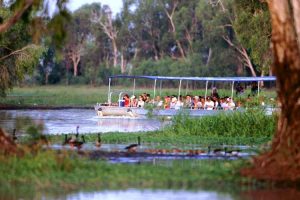 AP:  Wow I didn't realise it was that long – even before my time and that's saying something!! What made you first book a Bill Peach Journey?  
P&MS: For us it was the adventure of seeing so much of iconic Australia in such a short time via the Bill Peach Aircraft.
AP: What do you like about travelling with Bill Peach Journeys?  
P&MS: The all -inclusiveness, personalised service, worry-free and well planned itineraries that take into account the highlights of every place visited…. as is the innovation of discovering new gems in places we had visited on previous Journeys.
AP: What has been your most favourite tour in Australia or New Zealand? 
P&MS: There are a number of favourites from our 30 Bill Peach Journeys so far …
(1) The Circumnavigate Australia Air Tour that covered in 19 days what a land traveller would take a year to do .. so much to take in.
(2) Southern Explorer Air Tour
(3) South Tasman & New Zealand cruise
(4) Great Australian Air Tour .. a great experience.
(5) Yuletide Wolgan Valley.. a unique mecca.
(6) North West Tasmania Luxury Short Break
(7)  Rail Cruising NSW .. the historic 3801 steam train  .. a wonderful experience never to be forgotten
AP:  Peter & Maureen that is quite a list! What was your most memorable experience while on a BPJ tour?
P&MS: Many but two occurred on the same great trip … On our Gulf to Gulf Air Tour our Tour Director got ill. She got a stomach bug and had to remain in Darwin.  She talked our pilot, unused to such a situation, into taking us by coach to our 2-night stop at Bamurru Plains on the Mary River NT, a mind blowing experience of buffalo (through the resort !) , air boat journeys, wilderness 4 wheel drives.and great meals… in the middle of nowhere.  He handled it all excellently.
Our Journey Director was able to re-join us immediately afterwards and later that week at Innamincka, having landed on a dirt air strip … and while visiting the Burke & Wills tree some kms away we were very hastily gathered up and raced to the airport as it began to rain. We would have been marooned there with a saturated air field for probably days… we took off and just made it out of there. A huge rush, mainly of adrenaline !
Barbara Brown from Sydney has been travelling with Bill Peach Journeys for 7 years.  She is one of many Solo Travellers that make up over 60% of the Bill Peach Journeys client base.
AP: Barbara how long have you been travelling with Bill Peach Journeys?
BB: I have been travelling with Bill Peach Journeys since 2013.  I remember that it was the year Bill sadly passed away. At the time I was selfishly worried that I had finally found a fantastic travel product which was destined to shut down with Bill's passing.  But you and your other lovely staff have kept his dream alive.
AP: What made you first book a Bill Peach Journey?
BB: I had done a tour of Ireland the previous year and one of the American couples on tour could not believe that I had never seen Uluru.  I knew I had to rectify that omission.
I knew of Bill Peach because my mother had been on one of your tours as had Uncle Lloyd.  Then one Saturday morning as I was finishing breakfast I spied an ad for the Great Australian Air Tour in the newspaper.
This was my chance.  My daughter was leaving for the UK to do a student exchange for six weeks and the first of the  2013 Great Australian Air Tour left the following day.
AP: Glad the stars aligned Barbara! What has been your most favourite tour in Australia or New Zealand?
BB: My favourite Australian Bill Peach journey would have to be my first, the Great Australian Air Tour. What a trip that was!  I loved every minute of it!  The group was a lot of fun and was led by the oh so capable and unflappable Lesley Neil. I hadn't laughed so much in a very long time.
We flew to amazing places, we met fascinating people and had some very special Bill Peach experiences.  Top of my list would be the dinner floating around Katherine Gorge, sunset drinks at Cable Beach and doing figure eights in our plane over Uluru.  And I didn't have to lift a finger.  It was all organised for me.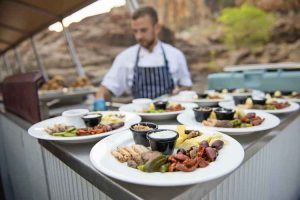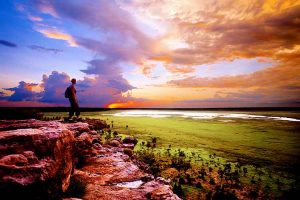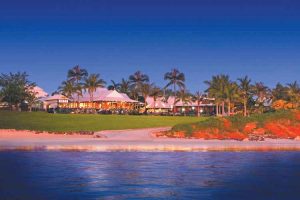 AP: The Great Australian is also a favourite of mine. What do you like about travelling with Bill Peach Journeys?
BB: There are a few things I particularly like about Bill Peach Journeys that sets them apart from other tour groups.  As I travel alone or sometimes with friends I like to know that I won't be on a tour where everyone else is a married couple.  There are always fellow single travellers and I have made some great travel buddies because of it.  And as I have now done so many tours (a few each year), I know that there will be guests on each tour that I have travelled with before.  It makes each journey like a family trip with lots of like minded people.
Bill Peach also has fabulous tour directors.  They are very professional, very caring and genuinely interested in seeing that you get the most out of the tour.  If you are experiencing any problems, they are there for you.
I also like the fact that the tours are pretty much all inclusive.  I take a bit of pocket money for the odd drink or souvenir and that is all I need.  I don't have to worry about where I will eat and I always have company at meal times.  This is particularly handy on overseas trips where I don't have to worry about foreign currency conversions and tips.  It is all taken care of for me.
Overall, when I go on a Bill Peach trip I know the tour will be of a high standard.  I know the accommodation will be the best available, they have carefully thought about the sights we see and the meals we will eat.  The modes of transport are safe and reliable.  I don't worry too much about what the itinerary says for the day.  I just hop on the bus/plane/train and off I go.  I know I am going to have a great day wherever I am.  And if I do have a grumble about something, management will listen and take my comments on board.  They want to make sure the next tour group will have the best possible experience.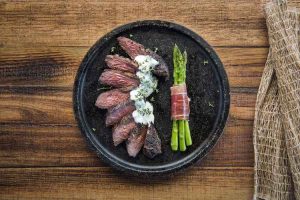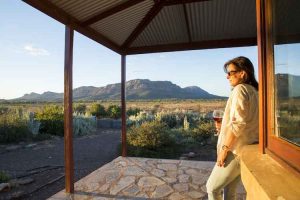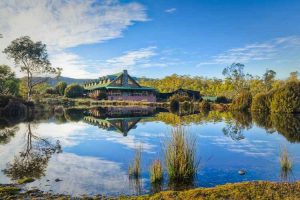 AP: Yes that's the sort of feedback we get from all of our solo clients. What was your most memorable experience while on a BPJ tour?
BB: Top of list was a New Zealand cruise to the Bay of Islands.  What a way to explore that beautiful part of the world!  Lots of sun, dolphins and orcas accompanying us on the journey.  The crew were so friendly, the food delectable and it all finished way too soon. But I think Captain Patrick was glad to get rid of us in the end.  We Aussies drank all the shiraz on-board in preference to the lovely local pinot noir. He thought we were mad.
And finally, my favourite (well and truly) overseas trip was Myanmar.  It was a troubling time for the country with the Rohingya crisis all over the news.  And then a week before departure Michelle rang to say that the river cruise vessel was damaged and the itinerary had changed.  But in true Bill Peach style, everything was rearranged at the last minute to fit in with our travel dates.  And my favourite part of the whole trip was not on the original itinerary.  Inle Lake was stunning.  We toured all over the lake in what I can only describe as a large motorised canoe to visit floating markets, floating gardens and visit a floating silk factory.  There were even floating villages. We stopped at one for a delicious lunch.   I loved the Burmese people, the food and their life stories.  It was a challenging but very rewarding country to visit.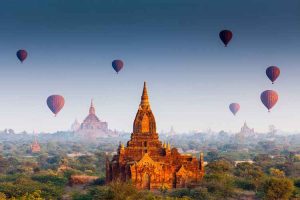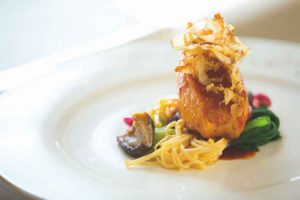 I am looking forward to 2021, to opening state borders and getting my suitcase off the shelf and back on the road.  Bill Peach has a number of adventures planned for next year and I hope to be able to travel with you again to some of those great Aussie destinations.