Enjoy World-class Opera on Spectacular Sydney Harbour 
You can enjoy the ultimate night of opera on Sydney Harbour, and tour the Blue Mountains after with Bill Peach Journeys. As renowned Australian short break specialists, our team offers you a fully-inclusive, seamlessly designed experience for opera lovers. We've designed the perfect getaway for couples and singles, wanting a little more luxury and time to explore.
One guest reveals her experience as a solo traveller on one of our popular opera sojourns. 
Solo Traveller Tours: The Australian Specialists
Swept away in movie-star style, I was greeted at the airport with my name on a sign, escorted to a car with dark-tinted windows and driven to my elegant city hotel.
It started how it went on: special treatment every step of the way, with everything taken care of. After settling in to my generous room, I met up with others on the tour for our welcome dinner, admiring Sydney's magnificent city skyline.
Enjoying delicious fare, I had easy conversations with several women who were travelling solo as they're widowed or had husbands who didn't want to travel. There were also couples who had joined up because they like to be looked after well and appreciate not having to bother with details.
This is what Bill Peach Journeys is particularly good at. The Australian company is known for its private aircraft tours in Australia and New Zealand.
They also specialise in Short Break Sojourns, like the one I was on. These are based around a special event, usually a concert or an event, and the itinerary is woven around that with high-end accommodation, meals and all the fine points travel entails.
A short break might be for the Melbourne Cup, Australian Wildflowers or the Australian Open Tennis. I'm town for what is widely regarded as Sydney's best night out and "the ultimate Sydney experience" – Handa Opera under the stars.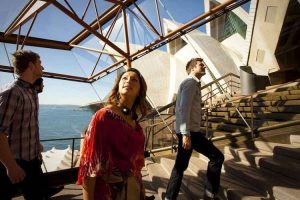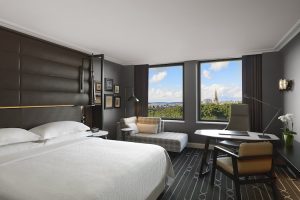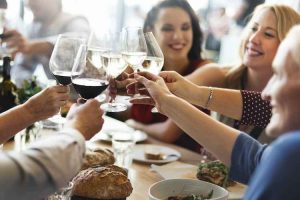 A Sparkling Evening Replete with Chandeliers & Fireworks
Every year, Sydney hosts an outdoor Handa Opera production, this year it's Verdi's La Traviata.
Located on the spectacular harbour edge of the Royal Botanic Gardens on a floating stage, the drama of Violetta and Alfredo is set to unfold. You can expect lashings of fabulous music, heavenly voices and sumptuous costumes.
 Arguably Verdi's masterpiece and one of the world's most popular operas, you'll be swept away by the set.
Replete with a mirrored, floating stage adorned with a 3.5-tonne chandelier encrusted with 10,000 sparkling Swarovski crystals. From your platinum seating, no detail will be missed in this lavish production.
Said to be inspiration for Moulin Rouge, West Side Story and Pretty Woman, La Traviata set on this harbour stage comes alight at dusk. All just metres from the magical setting of Sydney Harbour's Mrs Macquarie's Point, against the iconic backdrop of the Sydney Opera House and Sydney Harbour Bridge.
You can expect rousing, high-energy operatic performances, fireworks, a live orchestra and spectacularly dramatic lighting.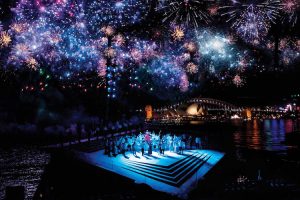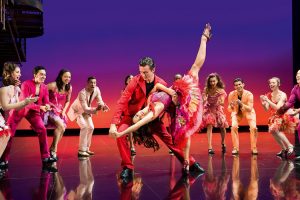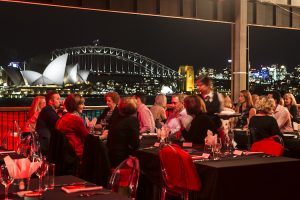 Sojourn into the Blue Mountains
After a restful night's slumber and delicious breakfast next morning, our group will travel to Elizabeth Farm, home of wool pioneers John and Elizabeth Macarthur.
Beyond this, our base for the next two days will be in the glorious Blue Mountains at the luxurious Lilianfels Resort and Spa. Here you'll be surrounded by World-Heritage listed National Parks and beautifully manicured gardens.
After exploring the Norman Lindsay Gallery, we'll enjoy the grand high tea and panoramic vistas at the magnificent Hydro Majestic Hotel. Discovering the incredible Scenic World will round out our afternoon.
We'll spend time the next day viewing the magnificent Mayfield Gardens in all their autumn splendour. In the evening, you'll enjoy a five-course degustation dinner in multi award-winning Darley's Restaurant at historic Lilianfels.
Your fellow travellers will be an interesting and interested crew; seasoned, motivated travellers who enjoy the finer things in life. Get inspired, enjoy a taste of the good life and meet like-minded travellers on our Short Break Sojourns.
You can find out more about our Opera on Sydney Harbour Sojourn.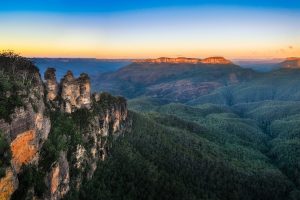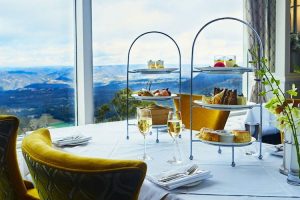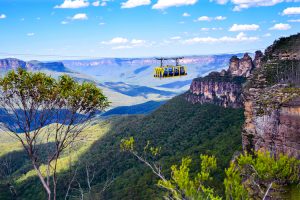 Your Tour Highlights
Premium Tickets – Handa Opera production of Verdi's La Traviata on sparkling Sydney Harbour
Enjoy 4 nights luxury accommodation – Sheraton Grand Sydney, Hyde Park & Lilianfels Resort & Spa, Blue Mountains
Explore Scenic World, Three Sisters, Elizabeth Farm, Norman Lindsay Gallery and private gardens
Ideal for lovers of music, history and gardens
Single Travellers Welcome *Free Single Supplement.
Contact Us to find out more about our La Traviata on Sydney Harbour sojourn.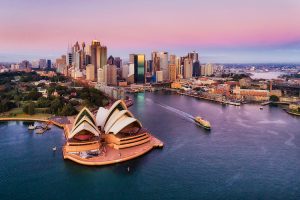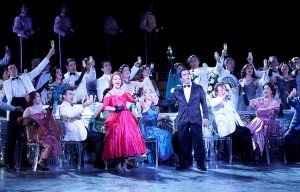 ---