Join Bill Peach Journeys, the leader in private air tours in Australia. These Australian outback tours provide more time to discover each destination intimately through leisurely cruises, revealing ground excursions and contact with local people.
One guest reveals his experience on the Great Australian Aircruise.
Above and Beyond
After hearing about Bill Peach Journeys from a friend ("I've travelled with several high-end Australian travel companies, but Bill Peach Journeys is the best… my trip was flawless."), we decided to sign up for the company's signature journey: The Great Australian Air Tour. These famous Australian outback tours depart from Sydney, and then follow a circular route around the northern half of Australia during an adventure-packed 12 days.
There's an art to these luxury outback tours – making each day brilliant, each experience authentic, each leg flown over that extraordinary country truly memorable.
We flew at low altitude over remote deserts and coastlines; visited private cattle stations; cruised down rivers that were home to crocodiles and exotic birds; explored dramatic gorges and sacred aboriginal sites; and swam off pristine beaches along the Indian Ocean.
The beaut thing about travelling on luxury outback tours with Bill Peach Journeys is it doesn't matter if you are on the wrong side of the plane when something as incredible as, say, Kata-Tjuta comes into view. The pilots always turn the aircraft to give passengers on both sides ample time to take in the view and get aerial photographs – sometimes from as low as just a few hundred metres.
Bill Peach Journeys makes crossing Australia's vast distances entirely comfortable, with an average daily flying time of a little more than two hours. Which still leaves plenty of time to experience the greatness of the outback up close and personal on the ground. Try doing this on a commercial airline schedule and you'll spend half the time in airports.
The legendary Bill Peach
Along the way, we learned about Bill Peach himself and what inspired him to set up these luxury outback tours. Peach founded his Australian outback tours in 1983 after leaving behind a successful career in television (as host of ground breaking This Day Tonight). Having wanderlust, he decided to travel more and to produce travel documentaries.
During his extensive travels (Peach journeyed the equivalent of 50 times around the globe!), he concluded there was a glaring gap in the travel market for "educated travellers who just didn't want to do it in a tent or travel huge distances by car." The market was calling out for luxury outback tours and so it all began.
The rest is history. Today the company offers Australian outback tours, as well as short break tours in regional Australia and New Zealand. Sadly Bill passed away in 2013 but his legacy continues.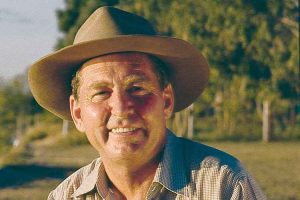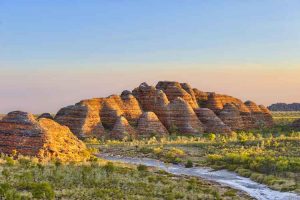 So many highlights
What were the highlights of our journey? It's hard to single out one experience more fascinating than another. But some moments stand out with these luxury outback tours. A sunset boat cruise in Kakadu National Park, the large World Heritage wetlands offered close encounters with crocs and some of the hundreds of bird species that nest there: magpie geese, black-necked cranes and white-breasted sea eagles, to name a few. Seeing first hand ancient Aboriginal rock art was also a highlight.
Flying at 1000ft above one of the most breathtaking parts of Australia, each of us mesmerised by the unexpected beauty of this serene and untouched coastline. Suddenly, a humpback whale, shadowed by a tiny calf, breaks the surface of the turquoise bay below us – a special moment that brings shrieks of delight from throughout the cabin. We see whales five times more as we continue cruising south in our private aircraft above the islands, tidal waterfalls, and towering cliffs and gorges of Bonaparte Gulf and Buccaneer Archipelago off Western Australia's remote Kimberley coast. We are told by the pilots that on all of the companies luxury outback tours that "flightseeing" is a main highlight – and we can see why.
Each day on these luxury outback tours is the best for someone. Intricacies of irrigation systems impress a guy in his 40s who has sold his farm to move earth as a business. He is flying over the land to get a better feel for its ebbs and flows, its natural canals, plateaux and river ways. For women travelling solo – there are several in our group – the pearl town of Broome is heaven. Staying at the Cable Beach Resort is blissfully relaxing. A fellow passenger made it clear to us all: "It's as if you're seeing your own country for the first time."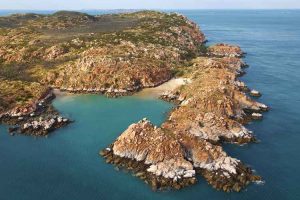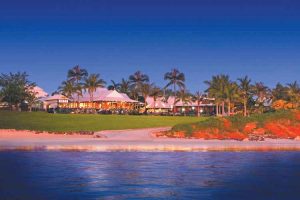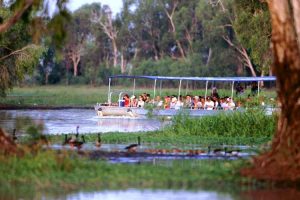 So many inclusions
Throughout the journey, our plane was more than transportation. It was a high-altitude "home" that fostered camaraderie and wholesome fun. The cheerful staff constantly pampered us with gourmet snacks, light meals, beverages (teas, coffees, excellent wines, champagnes) and good conversation. Surprisingly, the distances seemed short. At the end of our trip, one guest concluded, "This is the first plane I haven't wanted to leave!
On the ground the food & wine on this classic Australian outback tour is first class. In Katherine we sit by the banks of the river – it's a great barbeque spread and we sit at tables with linen cloth in the fading, golden light. Everywhere we go, effort is made. Another day we're on board a big yacht, off Darwin, eating fat prawns and oysters. Halfway up the Ord River, we disembark for a picnic lunch fit for wedding guests. At Cable Beach Club Resort in Broome, we sip champagne at sunset overlooking Cable Beach and try pearl meat amongst an incredible collection of paintings by Sir Sidney Nolan, Elizabeth Durack and Humphrey Price-Jones. A personal highlight was the Sounds of Silence Dinner under a starry sky in the Red Centre.
On all of Bill Peach Journeys Australian outback tours you also get to stay at the pick of accommodation, such as Cable Beach Resort in Broome, Sails in the Desert at Uluru and the Mantra in Darwin. In some of the more remote towns the choice is extremely limited for a group of our size (28 passengers), so the organisers more than make up for it when they can.
The whole operation is seamless, effortless, and somehow it's made to look easy thanks to many years of practice and fine tuning.
Would we embark on another tour with Bill Peach Journeys? You bet. These luxury outback tours had us captivated, surprised and gob-smacked by the ever-changing scenery outside the aircraft window. So go. Go soon. And see your own backyard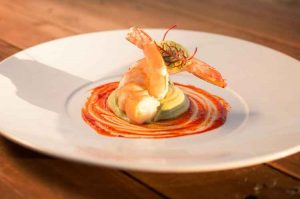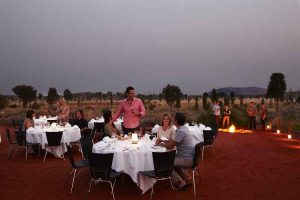 Your Tour Highlights
Explore a collection of famed outback towns – Longreach, Kununurra and Alice Springs
Experience spectacular aerial sightseeing of the ancient Bungle Bungle Range, remote Mitchell Falls and Buccaneer Archipelago
Watch the sun set on the Indian Ocean at Cable Beach Resort & Spa, Broome
All touring, transfers and meals included
Unparalleled Australian outback tours
Contact Us to find out more about our Great Australian Air Tour