Our team of travel planning experts and experienced Journey Directors ensure your experience is world-class.
Allison Portus
CEO – Bill Peach Group of Companies
With a Bachelor of Arts degree majoring in Political Science, and a background in Private Banking & Real Estate, Allison decided that she wanted a career change that followed her passion for travel.  This led her to Bill Peach Journeys in 2000, where she has become an integral part of the team holding a variety of roles within the company including Reservations Manager, Journey Director and Director of Sales & Marketing. In 2012 Allison successfully created UNIQ Concepts the Destination Management arm of Bill Peach Journeys and in 2015 became the Bill Peach Group CEO. Allison is passionate about delivering an exceptional customer experience and offering a product that is not only memorable but life-changing.
Amanda Highfield
General Manager – Bill Peach Journeys
Amanda joined Bill Peach Journeys in November 2016. With over 20 years of experience within the travel industry, she brings to Bill Peach Journeys a solid history of leading, innovating and developing sales, reservations and operation teams. Amanda is passionate about travel and excited about her role with the team and seeing Bill Peach Journeys continue to expand into the future.
Catherine McDonald
Operations Manager
Catherine has been with the company since early 2011 and is the operational brains behind all of our tours; using her extensive knowledge and flawless organisational skills to efficiently execute the entire product range. Having worked in the travel industry for over 15 years, Cath's passion is providing our clients with unforgettable memories and experiences.
Michelle De Giovanni
Reservations Manager
Michelle has been an integral part of the Bill Peach Journeys team for over 9 years. As Reservations Manager, Michelle is the heart and soul of client contact at Bill Peach Journeys, taking great advantage of all the knowledge that she has amassed over this time with the organisation.  She ensures each guest is given the utmost in personal attention. She boasts over 20 years experience in the travel industry including 5 years with Jetset Tours, 10 years with Singapore Airlines and 3 years with Pan Pacific Hotels & Resorts.
To email the reservations team, or for any reservations questions, email reservations@billpeachjourneys.com.au.
Fiona Mietchen
Marketing Manager
After roles in banking and extensive international travel working as a tour leader for another tour operator,  Fiona first joined Bill Peach Journeys over 15 years ago. Her first role at Bill Peach Journeys was in the Reservations Team and she also spent many years on the road as one of our favourite Journey Director's.  Since this time she has been Reservations Manager, and then moved into the roles of Design & Marketing Manager. Fiona is a passionate employee of Bill Peach Journeys.
Our Journey Directors
Leslie Neil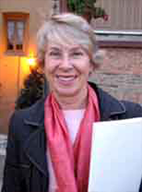 Universally loved, Leslie's exciting career includes working for the BBC in Sydney and London for several years.  She boasts 25 years in the tourism industry, the last 15 as a tour manager. When she is not hosting Bill Peach Journeys, she is a part Tourism Tasmania's Visiting Journalist programme, and also works with Italian and Czech colleagues creating hiking and cultural tours in Tuscany and Central Europe.
Jennie Pyrke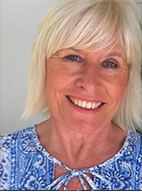 Jennie has a varied background caring for people with early careers as a Registered Nurse and as a domestic and international Flight Attendant. A 10 month holiday to the UK, Scandinavia, and Europe in her 20's began her love affair with travel and led to her passion as a Tour Manager for over 20 years, starting with Bill Peach Journeys in 1990. She has since escorted tours and travelled to the USA, Canada, China, Japan and all through Asia, the Middle East and many countries in Europe and South America. Jennie has many favourite memories to share and is always looking forward to the next journey as there is always something new to experience with fellow travellers.
Virginia Jeffries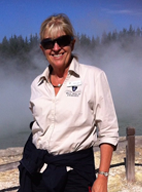 Virginia has been exploring the globe for decades, clocking an amazing 41 years as a Domestic and International Flight Attendant with Ansett and Qantas Airlines. She has adventured in almost every continent, with Antarctica still on her bucket list!. In 2002 Virginia, brought her passion for travel and unique experiences to the Bill Peach Journeys Team. 22 years ago she gained her pilot's licence, opening up the hidden gems and crazy characters of Australia's outback.  Virginia is passionate about ensuring each guest's travel experience is seamless and memorable.